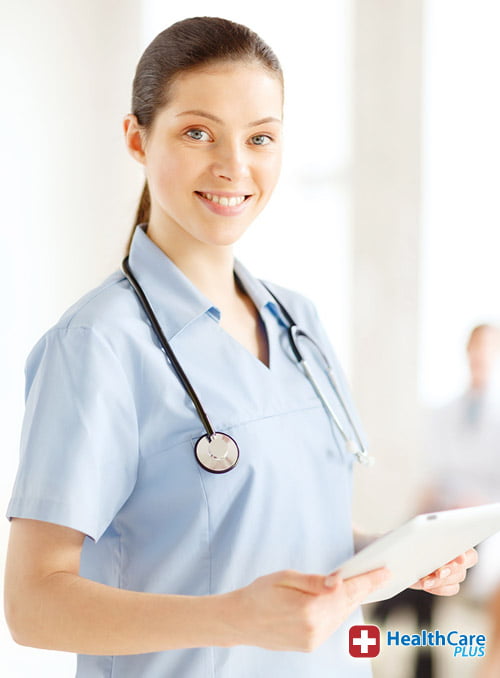 Private Health Insurance for companies in Poland
In recent years, we have introduced a number of innovations in our offer, significantly expanding private health insurance for companies, including basic versions. We also provide family options with benefits related to childbirth and pregnancy management and access, among others, to pediatric services. As part of the employee packages, parents and adult children can also be protected.
Our team has been developing individual healthcare plan solutions for companies since 2006. We excel expectations in providing the widest range of benefits and various variants of care. We are known on the market for non-standard services, such as healthcare plans including dentistry, prosthetics and implants, orthodontic care, reimbursement of drug costs or psychotherapy. Of course, all offered solutions are based primarily on broad access to medical specialists and diagnostics.
Explore the healthcare plan offers from various medical service providers in one place. We have been advising our clients for 15 years.
We will contact you to determine your individual needs. You will receive package offers in as little as 1 hour.
.
Discover many offers in one place – receive package offers in as little as 1 hour




and get access to healthcare facilities such as
ENEL-MED, Damian Medical Center, Luxmed, Polmed, Scanmed, Swissmed, Multimed, Promedis and many others
It is known that healthcare plans for companies are comfort and convenient for employees and employers. Healthcare is one of the most important factors that make a workplace attractive. Different research programmes proved that employees who are provided with a medical package by their employer are more associated with the enterprise and less willing to change their workplace.
One of the most important issues related to healthcare is the freedom of access to physicians and diagnostics. It is therefore worth choosing a solution where healthcare plans for companies have been developed taking into account the needs of enterprises and their employees. The following are becoming particularly important issues: extending the scope of care to include family members and free access to a comprehensive network of healthcare facilities throughout Poland. That is why we provide access to up to 2600 medical facilities and we are constantly expanding this list. We also offer medical home visits as part of the assistance service.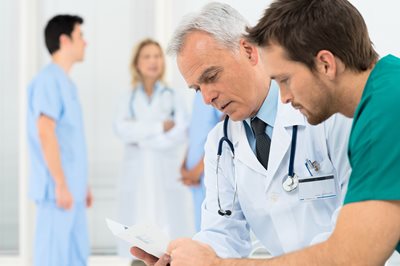 How to get many different offers of  healthcare plan for Your Company?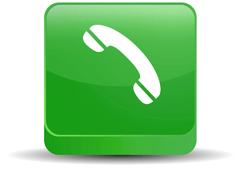 1. Contact us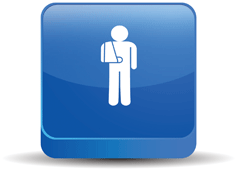 2. Heathcare plans
We will determine with you what kind of medical care you expect

3. Offerts
You will receive healtcare plan offers in as little as 1 hour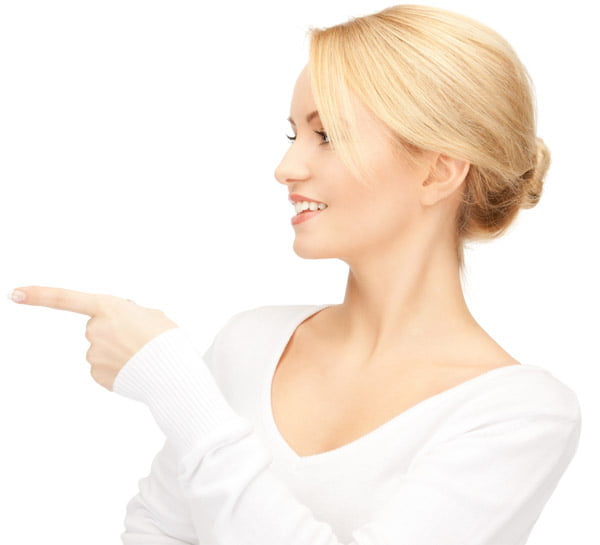 Benefits for the Employer
How to choose a healthcare plan for your company?
Healthcare plans constitute a very popular bonus for employees in Poland. This is not surprising as the plans offer specific benefits. On one hand, employees want to use such a bonus, on the other hand, the employer builds a strong relationship with the employee by offering a really beneficial solution. Therefore, we arrived to the fundamental question: Which healthcare plan is worth choosing?
First of all – define the minimum scope of protection in health insurance
There are many business health care providers in the market today. Choosing the right solution although seems to be easy, in practice is more complex.  When deciding on a healthcare for employees, it is worth considering a few key issues:
what healthcare services (healthcare specialties, examinations and others) must be included in the healthcare plan for your employees?
do you expect one or several variants of protection for all employees?
in which places should healthcare facilities be available?
what is the maximum monthly or yearly budget for healthcare plans?
It is worth noting that depending on the industry in which the economic entity operates, the above assumptions will be subject to certain modifications. Certainly, for companies that have not yet provided healthcare for their employees, defining a minimum coverage will be a difficult task but, at the same time, your effort will bring a lot of benefits in the future.
Quality and low price do not always go hand in hand
We very often find ourselves in a situation where the most important aspect for the employer is the attractiveness concerning price. We know from experience that in the long run, focusing only on low price is disadvantageous. That is why we help our clients at all stages of the implementation of healthcare plans, with particular emphasis on the key aspects of the offer. In that situation we can assure that the scope of protection guarantees real comfort to employees and family members.
When preparing an offer, very important is to properly define the key aspects. Why is it not worth skipping this stage? A poorly selected offer discourages the employee from using healthcare services. As we know, for the employer the prime concern is easy access for employees to physicians and healthcare treatments and above all having healthy employees. This is most profitable for both parties.
HealthPlus specialists will help you prepare a plan adequate to your needs for the implementation of medical care in your company.
One, two or many variants?
The choice of the number of variants is often related to the size of the group of employees. Usually, for groups of several dozen employees, you can choose more than one variant of healthcare plans. Several variants of insurance within one enterprise are commonly used. In that case we have the opportunity to offer more extensive medical care, for example for management and key positions. In recent years, we have been observing a new trend that is becoming more and more popular in Poland. This trend among employers is to choose one wide-ranging variant for all employees, which previously was reserved only for managers.
In the case of large companies, special variants as well as many standard variants can also be developed. Generally, for groups of 100 employees, healthcare plans are "tailor-made".
Healthcare facilities –  where can I be treated?
Access to healthcare facilities is, next to the scope of services, the most important parameter of each offer. While ten years ago employers did not pay so much attention to the quality and availability of facilities, this trend has now changed. Today, a large number of facilities throughout the country is an important element of the offer. Workplaces expect their employees to have the convenience of accessing benefits not only in large agglomerations, but also in smaller towns.
As part of medical packages for companies, employees receive access to at least 800 facilities in Poland. However, there are packages where employees will be able to use even more than 3,000 facilities. And quite an important note – the number of available facilities is not always closely related to higher cost (i.e. a higher price does not necessarily ensure access to a greater number of clinics)!
The leading healthcare networks in Poland include ENEL-MED, Damian Medical Center, Luxmed, Polmed, Scanmed, Swissmed, Multimed and Promedis. However, depending on the type of offer in large agglomerations, access to medical networks may be significantly different. Some offers allow access to most major medical networks, while others may only access one. It is worth paying attention to this matter when comparing the scope of healthcare services.
Health benefits in healthcare plans
The scope of healthcare services determines the actual nature of individual plans. While access to physicians with different specialities as well as an extended range of diagnostics and laboratory tests is a standard, it is also worth looking at wider variants. Lowest cost plans offer a smaller number of medical specializations and other benefits. The plans have a very diverse range. You can choose from basic protection to extremely extensive variants with rehabilitation or unlimited dentistry. Obviously, the wider the scope of protection, the higher will be the cost for each employee.
What benefits can be included in healthcare plans?
| HEALTHCARE SERVICES | TYPE OF SERVICES |
| --- | --- |
| Access to physicians specialists in various fields of medicine without limits and without referrals | Access to up to 32 different healthcare specialists in facilities across the country |
| Laboratory tests without limits | incl. blood, urine, stool tests, hormonal tests, tumor markers, cytology, antibodies, vitamins, etc. |
| Diagnostic tests without limits | incl. computed tomography with contrast, magnetic resonance imaging with contrast, X-ray, ultrasound, pregnancy ultrasound, Doppler, Holter, ECHO of the heart, EKG, EEG, EMG, gastroscopy, colonoscopy, rectoscopy, sigmoidoscopy, spirometry, mammography, etc. |
| | |
| Skin and blood allergy tests | |
| | incl. influenza vaccination, hepatitis, etc. |
| Rehabilitation without limits | incl. magnetotherapy, therapeutic massage, inhalations, kinesitherapy, etc. |
| | incl. preventive treatment, dental aesthetics, root canal treatment - endodontics, surgery, X-ray, panoramic radiograph, etc. |
| | |
| | incl. crown-root inlays, crowns, dentures, implants |
| | |
| | rehabilitation equipment, incl. medical carts, crutches, orthoses, prosthesis |
| | |
| | |
| Day and night extended healthcare assistance | incl. medical home visits, drug delivery, rehabilitation, medical transport, rehabilitation equipment |
How to make an appointment to see a physician and for medical tests?
On one hand, healthcare operators provide us with wide access to medical facilities, on the other hand, they ensure a convenient standard of making appointments. The basic methods of arranging services are healthcare hotlines which are usually open 24 hours a day, 7 days a week. In fact, healthcare hotlines constitute the most popular contact channel. Some operators also provide access through online registration, mobile applications for smartphones or by sending an SMS.
Therefore, attention should be paid to an important issue – only a few operators allow you to make an appointment directly in one from the many available locations. Most often, we have to book visits via the healthcare hotline. It is worth noting that our insurance will not cover a doctor's visit or examination, if the operator requires registration via the hotline, and we will arrange an appointment directly at the medical facility.
Due to the different rules of making appointments and examinations, remember to inform the insured persons in detail about the scope of care and the procedures for providing benefits as an employer. That is why we organize meetings with employees to share practical knowledge on how to make appointments and medical examinations.
Which healthcare plan should I choose?
Answering to the question "which medical package to choose?" is not an easy task. Certainly, private healthcare for employees and their family members is one of the best non-wage bonuses. Additionally, due to the current sanitary situation, investing in health by the employer simply pays off. We will be happy to help you choose and implement a healthcare plan that meets your expectations.